Partner Case Study
D-DOT Holiday Impaired-Driving Campaign/WRAP/D-DOT
Campaign for McAndrew Company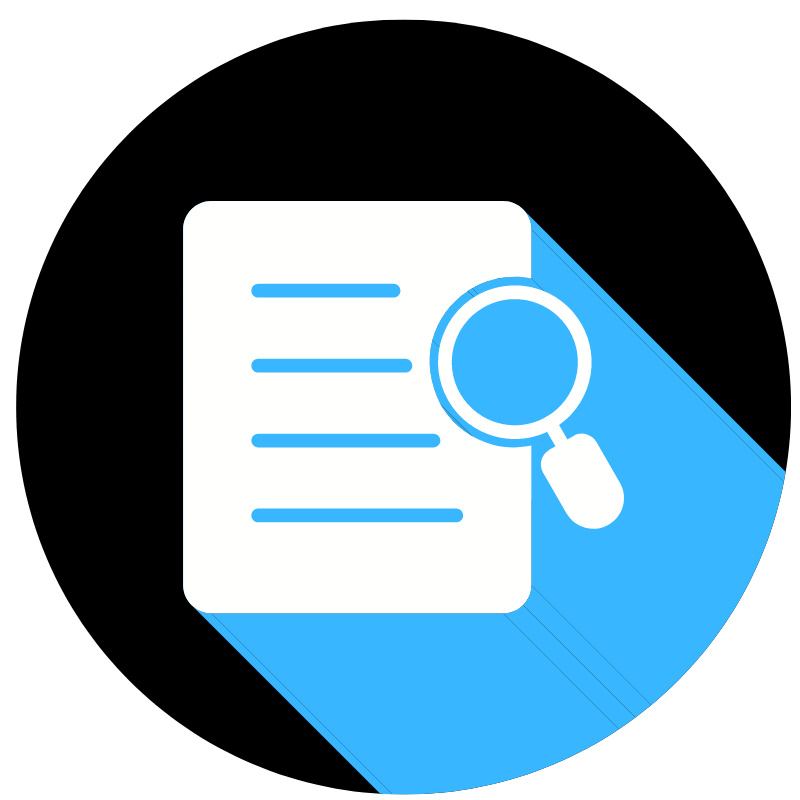 About the McAndrew Company

This regional agency focuses vertically on Government Transportation issues throughout the Mid-Atlantic.
Right on Time Media has been a partner since 2005, working on a great number of campaigns to reduce traffic fatalities and in the DMV/Baltimore area.
Initially, this campaign was a part of WRAP (Washington Regional Alcohol Program), a public-private partnership to reduce drunk-driving incidents and fatalities through targeted enforcement and awareness.
The campaign targets males between the ages of 21 and 34, who are the most at-risk drivers, based on NHTSA data.
RTM has been involved in impaired driving campaigns throughout Virginia, the District of Columbia and Maryland. In 2021, the definition of impaired morphed to include drugged driving.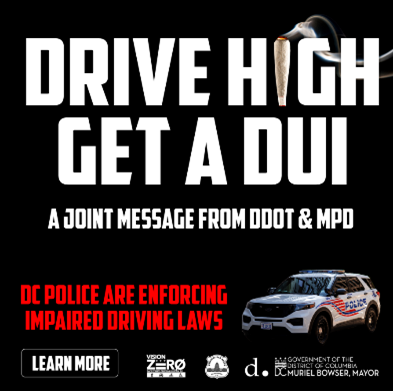 We developed a media plan to expand the impact of the media budget, using strong partnerships with local media.
We achieved this through several strategies:
Redirected a portion of the radio budget to span 4th quarter by negotiating post-game sports-radio partnerships. Partnerships with the WFT, Wizards and Capitals sent a last-minute message to drivers leaving the games that enforcement was waiting.
Expanded the audio impact with added-value radio spot placements over Halloween and Thanksgiving weekends. Next was an expanded audio campaign including Pandora's "Audio Everywhere" and other digital audio.
As budgets waned and D-DOT's budget was separated from the rest, we redirected dollars to Ultra Super Kings, essentially billboards on the sides of buses. The buses with our messages are on the streets for nearly 4 months, but only purchased for ONE! The added value comes from our knowledge of how the media works so that we take advantage of the benefit of our clients.
We created an annual event with WJFK-FM to clearly demonstrate the effects of drinking. During an entire morning show, WJFK's on-air personalities, "The Junkies" are safely fed drinks by a DC Law Enforcement Officer (a clear reminder of the consequences). The resulting hilarity clearly shows how the use of alcohol changes perceptions and performance! For D-DOT, it's a 4-hour commercial.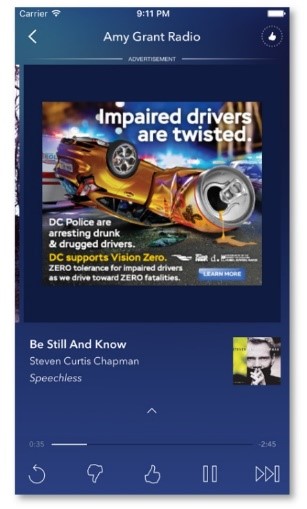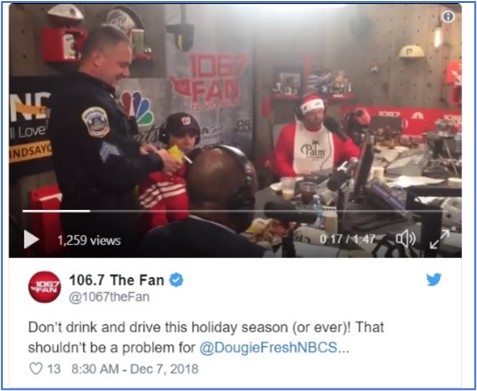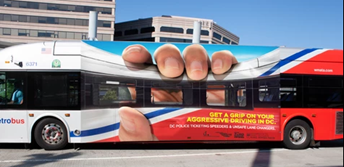 This is now the most listened to (and NOW watched on NBC Sports Washington) program of the year for the Junkies!