Partner Case Study
Maryland Transportation Authority (MdTA)
Campaign for McAndrew Company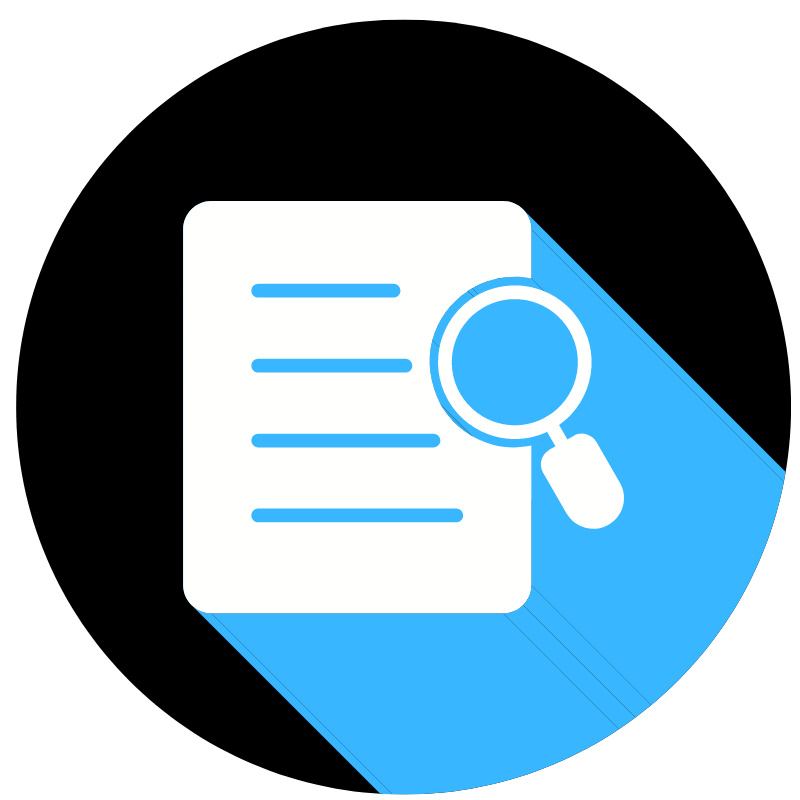 About the McAndrew Company

This regional agency focuses vertically on Government Transportation issues throughout the Mid-Atlantic.
Right on Time Media has been a partner since 2005, working on a great number of campaigns to reduce traffic fatalities and in the DMV/Baltimore area.

When we secured this contract in 2014, we discovered that the message and the budget had been targeted to Baltimore but needed to be expanded to include both the Washington and Salisbury-Ocean markets. The campaign had to expand geographically with no increase in the budget, so added value became imperative!
The MDTA board had a lot of questions and ideas about media because they had been contacted by them directly. RTM provided a primer of the strengths and weaknesses of each media against their campaign goals to build confidence. We then built a virtual menu of media plans, combining an array of media into different opportunities with similar delivery. This work enabled the board to confidently support our media plan meeting all their goals and redirecting the media contacts to RTM.
Our first campaign delivered $179K in added value, adding 44% in dollar value to the media budget.
Annually, RTM brings the newest information and opportunities to our clients' challenges. For the MDTA, Right on Time expanded radio buys to become "Reach the Beach" sponsorships by building apps and webpages linked to the real-time cameras on the Bay Span. We repurposed the client's Facebook and Twitter postings for the stations to re-tweet bridge traffic and weather alerts.
In 2018, we expanded the digital campaign to include Native Content article placements beginning with a simple history of the Bay Span. This article garnered so much attention from readers that it was placed a second time as added value and continued to engage readers.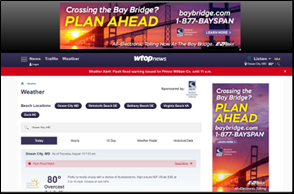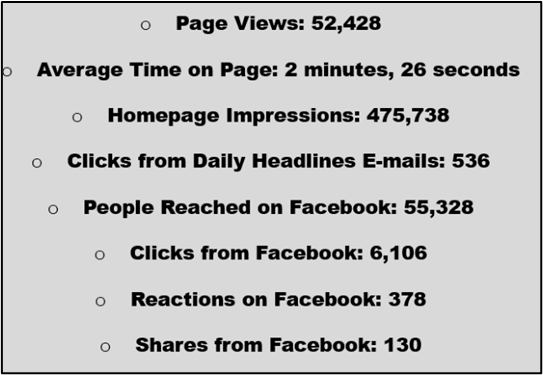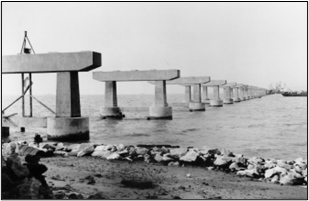 This process resulted in the recommended use of transit and boat-mounted billboards off the boardwalk in Ocean City, as well as mobile banners to remind beach visitors how to drive safely and find traffic workarounds on their way back home with WAZE, the Weather Channel and by targeting travel-interested families and young people.
Since 2019, digital banners and video have become an increasingly stronger portion of the campaign.
From page-grabber mobile banners to digital video, RTM's digital recommendations delivered an additional 9.5 million impressions above purchase in 2021 alone for the Bay Span!